Antibiotics
The antibiotic amoxicillin is currently the first-line recommended treatment for pneumonia. It can be lifesaving in cases of infections caused by bacteria.
While antibiotics are relatively inexpensive, the overall costs of hospital treatment can lead to serious financial difficulties for families and communities. Yet delayed treatment may be inadequate to prevent the rapid and devastating consequences of pneumonia: death.
It is difficult to determine antibiotic coverage for children with pneumonia as no reliable indicator exists for routine use across settings. Some studies continue to report low coverage of antibiotics among children with pneumonia in LMICs while others document overuse. A recent study showed that less than one-half of public health facilities in Tanzania stocked the recommended treatment for non-severe pneumonia – amoxicillin dispersible tablets – and nearly two-thirds of these facilities had experienced stock-outs in the previous 90 days.
The fight against pneumonia must be considered in the context of initiatives to combat antimicrobial resistance. The key challenge is to reduce the overuse of antibiotics for the treatment of pneumonia and, at the same time, tackle the access treatment gaps, especially among children, without triggering further waves of antimicrobial resistance.
Tackling the leading risk factors for pneumonia death; accelerating coverage of the vaccines that target the leading causes of childhood pneumonia; and ensuring antibiotics are administered appropriately to treat bacterial infections can help address this global problem.
Read more – here
Medical oxygen
Oxygen is a life-saving treatment for children with severe pneumonia, COVID-19, newborns, adults with infectious and chronic conditions, and patients requiring surgery.
Yet, it has for a longtime been unavailable to those whose lives are at greatest risk.  And where it is available, it is often unaffordable for the poorest and most vulnerable.
The limited studies available have revealed a critical shortage of medical oxygen and related diagnostic tools, and low levels of health worker skills and confidence in safely and appropriately using these tools, in many LMICs.
A study of 12 Nigerian hospitals found that only five had oxygen available on paediatric wards, and just one used pulse oximetry for paediatric care. Testing of 57 oxygen concentrators revealed that just three were producing medical‐grade oxygen and 24 were simply blowing out room air.
In the same hospital less than one in five Nigerian children with pneumonia received the oxygen they needed.
Many countries entered the COVID-19 pandemic ill-equipped to respond to the massive demand for oxygen. The pandemic has exposed oxygen shortages in EVERY region of the world and high out-of-pocket costs have resulted in tragedy when patients cannot afford to pay.
Like other causes of pneumonia, infection with COVID-19 can result in hypoxemia – a potentially fatal oxygen deficiency in the blood.
Oxygen and diagnostic therapies should be routinely available in all hospitals and health facilities in rural and remote regions – free at the point-of-use. This will require large-scale capital investments in oxygen infrastructure and in training health workers and biomedical engineers to install, operate and maintain the equipment.
A recent study documented the lifesaving power and cost-effectiveness of oxygen to treat childhood pneumonia, concluding that, "strengthening oxygen systems could reduce hospital-based pneumonia deaths by nearly half and hospital-based paediatric deaths overall by a quarter".
Read more – here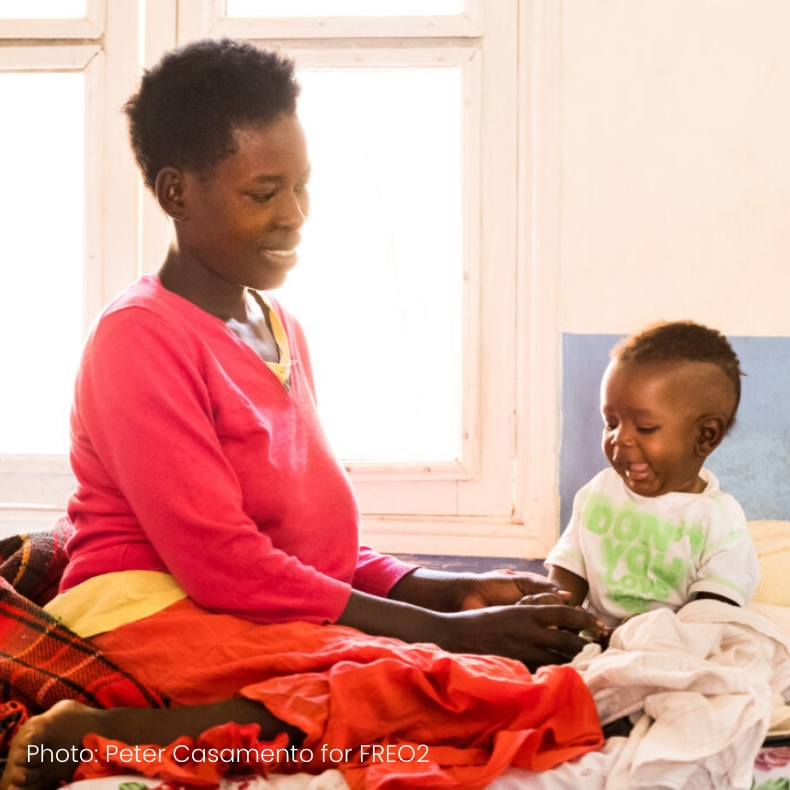 Careseeking behaviour
Timely careseeking is a critical first step to closing pneumonia diagnosis and treatment gaps. But just 60 per cent of children under five years with symptoms of pneumonia are taken to an appropriate healthcare provider.
In the high-burden pneumonia countries, careseeking rates are as low as 31 per cent in Ethiopia, 34 per cent in the Democratic Republic of Congo and 46 per cent in Bangladesh.
Children living in poor households are least likely to be taken for care.  Mothers face many barriers to seeking health care for sick children – including catastrophic out-of-pocket payments, lack of transportation to healthcare facilities, poor-quality of care and low levels of female literacy.
Among these, female literacy is extremely important as studies have repeatedly shown that the more educated a mother, the greater the chances her children will survive childhood.
Increased female literacy coupled with the removal of user fees for healthcare has the potential to increase the proportion of children with pneumonia symptoms seeking timely care enabling countries to make progress towards Universal Health Coverage (UHC).  Pneumonia careseeking is now one of 16 indicators measured by the UHC Service Coverage Index.
Read more here