15 Oct

Young Pneumonia Ambassadors
Organization: Save the Children, Bangladesh
Location: Dhaka, Bangladesh
Events: Young Pneumonia Ambassadors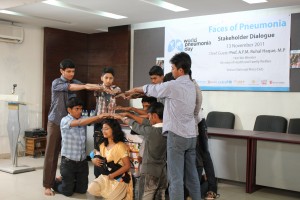 Over the past year, Save the Children, Bangladesh and the Bangladesh Pediatric Association (BPA) built a coalition of youth who are passionate about combating pneumonia. For World Pneumonia Day 2011, a "Faces of Pneumonia" stakeholder dialogue was held in Dhaka, and rallies and community dramas took place in 25 cities and towns across Bangladesh.
At the national and community level, World Pneumonia Day focused on the issue of pneumonia from a unique perspective – children's. At the stakeholder dialogue, children were given the floor to speak out about the disease. In cities and towns across Bangladesh, children led the way by informing parents and caregivers about the dangers of disease and need to seek care.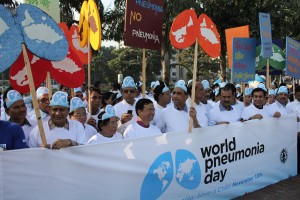 The child participants, who had all survived pneumonia or seen family members suffer from the disease, gave a voice to the more than 25,000 children who die from pneumonia every year in Bangladesh.
Raziqul Ahsan Rabbi talked about having pneumonia as a child: "My parents did not understand that I had pneumonia. I became very ill. My parents were worried and luckily, I was taken to the doctor on time. I hope more people learn about pneumonia so they can go to the doctor before it is too serious," he concluded.
The children hope for a pneumonia-free world and asked policymakers to support a pneumonia campaign in Bangladesh and make health care accessible for all children.