15 Oct

Documenting Community Voices on the Frontline of Fighting Childhood Pneumonia
Organization: Abhinav Bharat Foundation
Location: Lucknow, India
Event: Documenting Community Voices on the Frontline of Fighting Childhood Pneumonia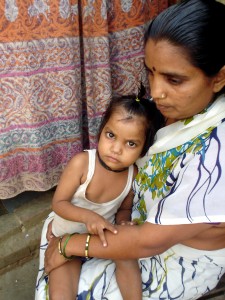 In 2008, a fifth of India's deaths in children under age five were due to pneumonia. Yet, the country is still plagued by low breastfeeding rates, suboptimal immunization coverage, and limited access to antibiotics.
To begin to address these problems, small grant awardee Abhinav Bharat Foundation, an organization committed to helping isolated communities in India voice opinions on health and human rights issues, enlisted young journalists with personal experience or knowledge of pneumonia to help raise awareness about the illness.
Journalists received media coaching in citizen journalism, story construction, photography, social media syndication, and interview techniques. Support was also given in producing materials on pneumonia interventions, including breastfeeding, nutrition, hand washing, vaccination, and treatment.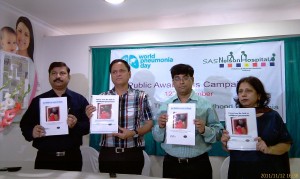 More than 100 articles were published in English, Hindi, and Urdu through this "Voices From the Field on Childhood Pneumonia" project. A press conference was held in Lucknow on World Pneumonia Day, which generated news coverage in at least thirteen newspapers in the state.
Experts in childhood pneumonia also contributed by holding a one-day issue briefing for pediatricians, gynaecologists and obstetricians, public health professionals, and parents.