15 Oct

Smoke OUT Pneumonia!
Organization: Save the Children, Malawi
Location: Rumphi, Malawi
Event: Smoke OUT Pneumonia!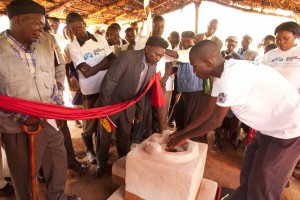 As part of their EVERY ONE Campaign, Save the Children hosted 'Smoke Out Pneumonia,' a celebration boasting music, dancing, poetry, drama, and educational presentations to mark World Pneumonia Day in Rumphi, a district in northern Malawi.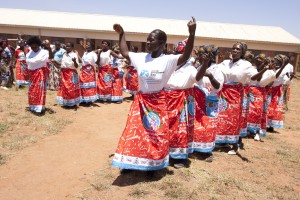 The event drew more than 500 participants, and featured a series of community workshops to teach mothers and local leaders about the risks of indoor smoke.  Workshops highlighted the links between indoor smoke, pneumonia, and infant mortality, and demonstrated how to improve indoor air quality by installing clean cooking stoves.
Festivities took place at the Lura Health Centre, featuring many local community-based organizations.  A young man, now trained to build clean cook stoves, explained the process in a commemoration ceremony to a local community leader at the Traditional Authority Mwalweni.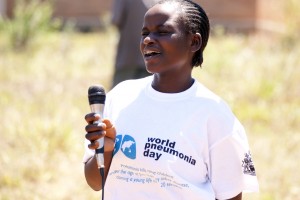 The Rumphi Women's Forum performed a series of traditional songs and dances. A mother identifying herself as the "Face of Pneumonia," shared the story of how her daughter survived a serious case of the disease.
Clean stoves are now being built and installed in 196 households in the area, which will ensure that nearly 300 children under the age of five have less exposure to indoor smoke.