15 Oct

One Last Case of Childhood Pneumonia in Nigeria
Organization: Mexzen Care for Life Foundation
Location: Lagos, Nigeria
Event: Film: One Last Case of Childhood Pneumonia in Nigeria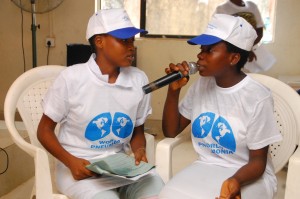 The Mexzen Care for Life Foundation created a play about recognizing pneumonia symptoms to reach both parents and policy makers for World Pneumonia Day 2011. The performance, held in in Lagos, Nigeria, emphasized the need for increased political will for pneumonia prevention at all levels of government, particularly regarding the availability of vaccines.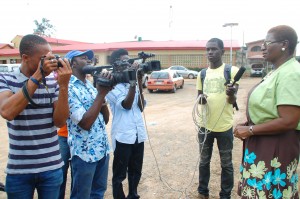 Another major event organized for WPD was a public awareness lecture, delivered by a local paediatrician. The lecture covered how to prevent pneumonia through elimination of indoor smoke and vaccination, and how to recognize the symptoms of pneumonia and seek appropriate care. About one hundred women attended the lecture.
A drama sketch was performed about recognition of pneumonia symptoms, serving as a follow up to the lecture, aiming at reaching a wider audience. Pneumonia Awareness fliers, written in different local languages, were also distributed.
To measure the impact of their educational events, the Mexzen Foundation conducted pre- and post-tests on knowledge of pneumonia among the day's participants. Events were widely advertised and broadcast around Nigeria.