15 Oct

Knocking Out Pneumonia: The Call for Effective Collaboration
Organization: Malawi Ministry of Health – Health and Rights Education Programme
Location: Lilongwe, Malawi
Event: Knocking Out Pneumonia: The Call for Effective Collaboration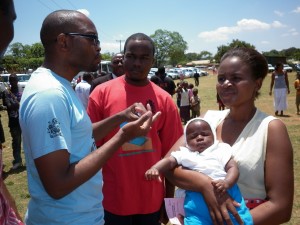 The Malawi Ministry of Health hosted a symposium for World Pneumonia Day 2011 to raise awareness about the burden of pneumonia in the country. The symposium aimed to initiate conversation about fighting pneumonia and promote the introduction of prevention and treatment programs.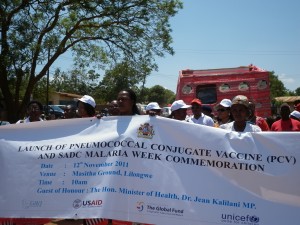 On the day of the event, the Malawi Ministry of Health introduced the pneumococcal conjugate vaccine (PCV) into its routine immunization program, promising to protect millions of children from the disease. Dr. Jean Kalilani, Minister of Health, officiated the ceremony. The first vaccine was given to a two-month old baby boy at a launch ceremony in Lilongwe. A street carnival was then celebrated the launch.
Participants in the day's events included representatives from WHO, UNICEF, the Clinton Health Access Initiative, Save the Children, USAID, and the Ministry of Health.