15 Oct

Humeka Neza (Awareness Campaign)
Organization: International Rescue Committee
Location: Kigali, Rwanda
Event: Humeka Neza (Awareness Campaign)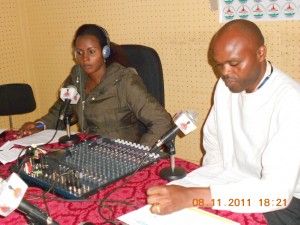 International Rescue Committee (IRC) in Rwanda used World Pneumonia Day 2011 as a culminating activity for a much longer advocacy and communication campaign about the importance and effectiveness of community-based pneumonia interventions. The goal of the campaign and culminating event was to spark national conversation on the importance of pneumonia and to mobilize local communities on issue.
Activities included media stories, a banner parade, a soccer match, presentations by parent-teacher associations, photo exhibitions, and interviews with national district health officials.
Leading up the to the event, IRC broadcast a variety of educational pieces on the importance of hygiene and the prevention and treatment of pneumonia, including a series of educational question and answer sessions and a recorded song. The radio shows were broadcast on Izubu Radio, which reaches an estimated 70% of the Rwandan population.