15 Oct

Generating Political Will for Pneumonia Control
Organization: University of Ibadan
Location: Ibadan, Nigeria
Event: Generating Political Will for Pneumonia Control Project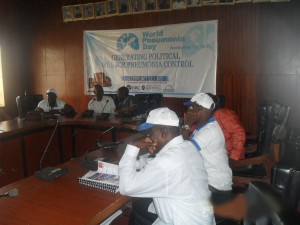 With help from the World Pneumonia Day 2011 small grant award, the University of Ibadan, Department of Health Promotion and Education organized a Pneumonia Workshop for Oyo State legislators.  The workshop served as a platform to generate political will for introduction of the Hib vaccine, as was promised in 2010, and provision of free pneumonia treatment for children under five years of age.
At the workshop, policymakers were presented with evidence demonstrating the immediate need for pneumonia control in the state. Information included details on the specific human, material, and financial resources required for implementation of effective pneumonia prevention and treatment programs.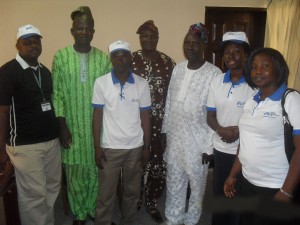 Rallies for primary school and undergraduate students were organized outside the Ministry of Health and State Legislature's House Committee on Health.  Four senior officials from the Ministry of Health and five members of the House Committee on Health and attended during these advocacy visits.
An informational workshop was also held for all the State Legislators to increase their knowledge of pneumonia issues in Nigeria.
In response to university's call to action, the Oyo State government promised to introduce free health programs within the month.  The Chairman of the House Committee on Health, on behalf of all members of the Committee, promised to allocate adequate resources for pneumonia control in 2012 Appropriation Bill.