15 Oct

Film: The Face of Pneumonia in Nigeria
Organization: Paediatric Association of Nigeria
Location: Lagos, Nigeria
Event:  Film: The Face of Pneumonia in Nigeria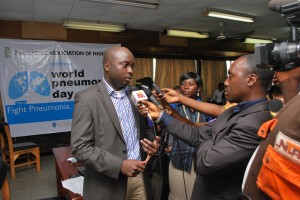 The Paediatric Association of Nigeria (PAN) held a press conference on November 11th to raise awareness about the severity of childhood pneumonia. The press conference included a short documentary highlighting the challenges of pneumonia for Nigerian families. After the documentary screening, PAN held an interactive session to answer questions from the media, physicians, nurses, and medical students.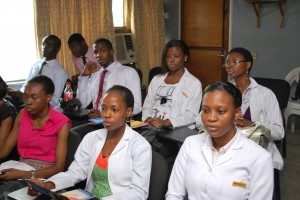 The documentary was also aired on the national television station, Nigerian Television Authority, on Sunday November 14th, 2011 to create awareness and educate the wider public audience about pneumonia.
Dr. Ekarem Ekure, Secretary of the PAN, called on federal government during the country's National Pneumococcal Summit to introduce the Pneumococcal Conjugate Vaccine as part of routine immunization.