15 Oct

Film: Child Health Now. Let's End Preventable Deaths
Organization: World Vision Zambia
Location: Lusaka, Zambia
Event: Film: Child Health Now. Let's End Preventable Deaths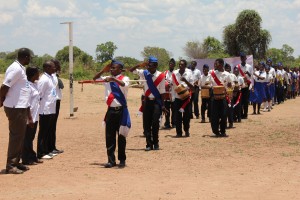 World Vision Zambia's World Pneumonia Day 2011 activities were intended to encourage pneumonia awareness and communication among healthcare workers, politicians, and the community through a combination of national and local events.
On a national scale, World Vision Zambia aired an informative documentary highlighting the personal stories of Zambians who survived the disease. At the local community level, live performances and educational presentations on pneumonia were held on the lead up to the main event.
On the eve of World Pneumonia Day 2011, the President of Zambia was petitioned by World Vision to take action on pneumonia and prioritize child survival by working towards the United Nation's Millennium Development Goal 4.
The day of the main event, World Vision hosted a variety of celebrations involving the government and citizens of Zambia. Activities for the main event included: community discussions, theater productions, games for children, focus group discussions for students, a phone-in radio program with health experts, and documentaries covering people's experiences with pneumonia.