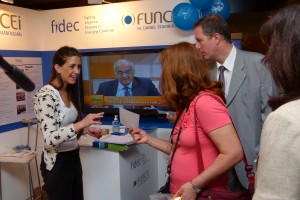 Two non-profit organizations, FIDEC and FUNCEI, will carry out a communication campaign to raise awareness about pneumonia and promote vaccination in the community and among health care professionals.
Health care professionals have a key role in preventing child and adult pneumonia. In addition, the whole community needs to become aware of this infection and its severe consequences.
In order to increase knowledge on pneumonia and the vaccines that help prevent it, Fighting Infectious Diseases in Emerging Countries (FIDEC) and Fundación Centro de Estudios Infectológicos (FUNCEI), the non-profit organizations presided by the Infectious Diseases Specialist Daniel Stamboulian, have planned a communication campaign aimed at the Argentinean and Latin American public.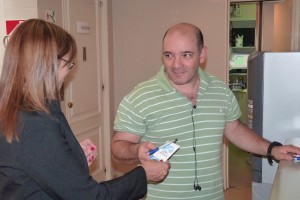 Part of the actions will directly address a large population of health care professionals not specialized in Infectious Diseases, so as to educate them to promote pneumococcal vaccination in their communities. Moreover, the population of patients in several public and private health and vaccination centers in the province of Buenos Aires, Argentina, will receive pocket calendars with the key facts about pneumonia and brochures that explain the benefits of the pneumococcal vaccines. Finally, press and social media campaigns intend to achieve an exponential raise of awareness of the disease and its prevention.
In this way, FIDEC and FUNCEI hope to keep contributing to the World Pneumonia Day, a commitment that they renovate annually since 2010. For more information, please visit www.fidec-online.org and www.funcei.org.ar.
Photos: In 2011, health care professionals received information on pneumonia at the FIDEC/FUNCEI exhibit booth in Buenos Aires, Argentina (right) and patients receive pens and pocket calendars with key tips on pneumonia at Stamboulian Health Care Centers (left).