15 Oct

Festival: Fashion for Pneumonia
Organization: Vaccine Network for Disease Control
Location: Abuja, Nigeria
Event: Festival: Fashion for Pneumonia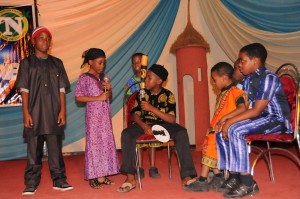 To mark World Pneumonia Day 2011, the Vaccine Network for Disease Control organized an educational festival titled "Fashion for Pneumonia." The aim of the event was to bring together influential stakeholders and individuals from various local settlements to present information about the symptoms, causes, prevention, and treatment of pneumonia. Advocating for introduction of the pneumococcal vaccine was also a priority, in an effort to reduce Nigeria's child mortality rate.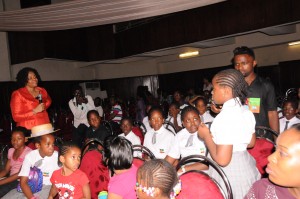 The event, attended by over 200 people, was lively and focused on participation of children in fun and educational activities such as fashion shows, dance, and documentaries. The day began with a documentary that brought to light the dangers of an unhealthy environment, the organisms that cause the pneumonia infection, and methods of preventing pneumonia. Papers and speeches were delivered by leaders from organizations working on pneumonia. Children then presented an educational play emphasizing the need to vaccinate children and other prevention measures.
Fashion for Pneumonia showcased the wealth of talent and potential that our younger generation possesses, especially if they have access to immunization and other heath services.