15 Oct

Creating Awareness about Childhood Pneumonia
Organization: The Nigerian Supreme Council for Islamic Affairs
Location: Abuja, Nigeria
Event: Creating Awareness about Childhood Pneumonia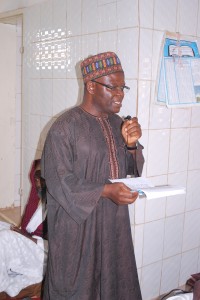 For World Pneumonia Day (WPD) 2011, the Nigerian Supreme Council for Islamic Affairs (NSCIA) organized lectures at mosques throughout Abuja, Nigeria.  The goal of this project was to teach Imams, traditional leaders, and other members of the community about pneumonia prevention and treatment.
At the National Mosque in Abuja, Imam Muhammed Kabir read a sermon about pneumonia to over 5,000 worshippers including the Vice President, Ministers, and Legislators.  Sermons were also read to another 12,000 worshippers at six other mosques across the city.  All were encouraged to return home after the event to share the information with mothers and children in their home communities.
Radio Jingles about pneumonia were aired on Aso Radio (FM 93.5) on the week leading up to WPD, with the aim of creating awareness among the general public. Aso Radio has a wide reach, broadcasting to 18 of Nigeria's states.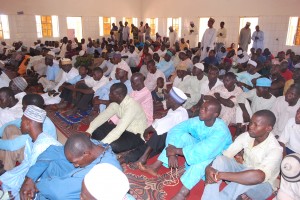 On WPD, a special sensitization lecture titled Pneumonia the Forgotten Killer of Children was given at the National Mosque Conference Hall by Dr. Sadiq Abdulrahaman of the Health and Human Services Secretariat of Abuja.  Participants of the sensitization lecture were drawn from the Six Area Councils.
NSCIA also made an official call to the Nigerian Government to provide children with immunizations against common causes of childhood pneumonia.
Between the mosque services and the sensitization exercise, a total of 18,050 participated in the World Pneumonia Day 2011 events hosted by NSCIA.