15 Oct

Boat Regatta: Drown Pneumonia, Rescue a Child
Organization: So-Healthi
Location: Calabar, Nigeria
Event: Drown Pneumonia, Rescue a Child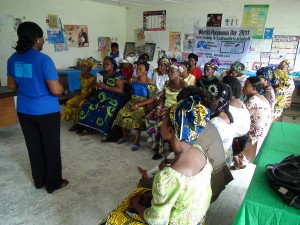 Grant recipient So-Healthi organized a boat regatta titled "Drown Pneumonia, Rescue a Child" for World Pneumonia Day 2011.  The purpose of the regatta was to raise awareness about pneumonia, a disease that kills nearly 180,000 Nigerian children each year.
Over 300 people attended the event, which kicked off in Ikang, Cross River State.  Present were community leaders, traditional birth attendants, pregnant women, nursing mothers and their babies, medical doctors, nurses, pharmacists, and the Local Government Council Executives.  The State Commissioner for Health sent a representative, Dr. Stella Bassey, to participate in the ceremony.
In addition to the regatta, a local medical team conducted pneumonia screenings for children in attendance; two cases of pneumonia were successfully diagnosed.  A special training on pneumonia prevention and treatment was also held for traditional birth attendants.
At the ceremony, government officials announced that free doses of pneumococcal conjugate vaccine were being administered at local clinics that day.